BIOGRAPHY:
DAVE DANA (a/k/a David Dannenberg) was born in New Haven, Connecticut and grew up in West Haven. Dave's first interest with music came at an early age. Influenced by his mother, who was a pianist, he began playing the piano at an early age and then started playing the ukulele at the age of 11. Soon thereafter, Dave was introduced to the guitar, and he has never looked back since. Dave was inspired by such artists as Johnny Smith, Mundell Lowe, Kenny Burrell, Grant Green, Hank Garland, Joe Pass, Richie Garcia, Billy Bean and Wes Montgomery.
Dave studied with several influential people, including Frank D'Amato, Vincent Bredice, Jimmy Raney, Joe Diorio and Linc Chamberland.
Dave's ability to play by ear and read music has broadened his career to many levels. He is versatile in improvisation, reading and composition. Dave's multi-faceted talent enables him to play various gigs, including shows, symphonies, jazz ensembles and solo private event performances.
One of Dave's first paying gigs was with drummer Charlie Smith's group, (Smith was the drummer on the only existing video of Charlie Parker) which included Fred Tinsley on bass.
Touring with Billy Fellows Quartet:
Dave toured with the Billy Fellows quartet and played with them in various locations, including The Americana in Puerto Rico, the El San Juan in Puerto Rico and The David Frost Show in NYC.
Dave played his first reading gig with Henry Mancini during his second year of college. Shortly thereafter, he played with the Supremes and was hired immediately to play with Stevie Wonder and other Motown acts, including, but not limited to gigs at the Apollo and Regal Theatres.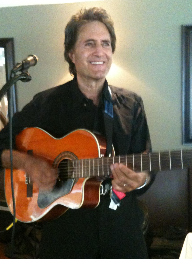 Las Vegas Hilton Orchestra:
In the late 1970's early 1980's Dave was called to Las Vegas for a year's contract with Copeland Davis. Here he befriended and performed with Jimmy Bruno, James Moody, Lockjaw Davis, Joe Williams, Sammy Noto, Carl Fontana, Gene Harris, and Carmen McRae.
Dave was soon hired to play with the Las Vegas Hilton Orchestra following Jimmy Bruno. There he played with many talented musicians, including James Moody, and he backed many celebrities, including Liberace, Tina Turner, Lou Rawls, and Tony Orlando, Julius La Rosa, and Tony Bennett.
While in Las Vegas, Dave also played at the Hacienda Monday Night Jazz Special, which was sponsored by the Monk Montgomery's Las Vegas Jazz Society. There he played with Gene Harris, Eddy Harris, Marlena Shaw, Lockjaw Davis, Carmen McRae and Carl Fontana.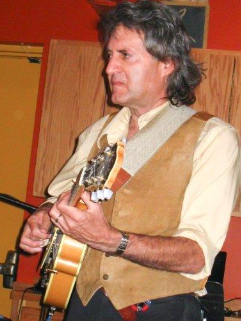 In Florida:
1974-78: Dave moved to Ft. Lauderdale where he befriended and had the opportunity to perform with Joe Diorio, Ira Sullivan, Jaco Pastorius. While in Ft. Lauderdale Dave played regular lounge jazz gigs with Jeff Palmer.
For a few months while in Florida, Dave performed regularly with Duffy and Chubby Jackson at the Hideaway in Hallandale, Florida.
In Columbia:
In 1976 Dave went to Columbia on US State Department Tour with Claude Williams. While in Columbia Dave played the Media Torta Festival and the Cartagena Festival.
While in Vegas, in 1979 Dave also performed with the jazz band ("Eagle Eye" Shields Band) backing the Redd Fox show at the Landmark Hotel.
During this time, Dave also studied arranging and guitar with Joe Lano.
The Buddy Rich Orchestra:
From 1969-1970, during his tenure with The Buddy Rich Orchestra, Dave recorded on two of Buddy Rich's albums (Buddy and Soul Live and Studio). Some of the many performances he played while on the road with Buddy included Basin Street West in San Francisco, the Johnny Carson Show, The River Boat (NYC), Newport Jazz Festival in1969, Baltimore Jazz Festival, and Izzy's in Vancouver in British Columbia 1969, and Esquire Show Bar in Montreal.
In Boston - performed with Rebecca Parris:
After playing with the Buddy Rich Orchestra, Dave moved to Boston where he performed with Rebecca Parris in various clubs in the Boston area.
Touring with Stevie Wonder:
Dave was "on the road" with Stevie Wonder. After touring with Stevie Wonder, Dave toured with Leslie Uggums.
Touring with Leslie Uggums:
While gigging with Leslie Uggums, at Jim and Andy's bar Dave ran into Rick Stepton who told him Buddy Rich was looking for a guitar player and that he should come down and play. That night Dave read Buddy Rich's book cold and he was hired on the spot.
Back to Connecticut:
Back to Connecticut in 1983, due to the death of his father, Dave woodsheded jazz while gigging in theatres playing shows with celebrities like Juliet Prowse, Bernadette Peters, Buddy Hackett, and Regis Philbin.
From 1984-1987 Dave ran the Quinnipiac Jazz Festival in Hamden, CT. During that time, he brought in and performed with Paquito D'Rivera, Toots Thielmanns and James Moody.
In 1988 and 1988 Dave toured with Laco Deczi's group, Jazz Cellua, throughout Germany. During this tour, they played several festivals, television shows and concerts. During this time Dave recorded on Laco's album, Jazz Cellua New York. Click here to see article see article
After touring in Germany, Dave also performed on a few cruise ship gigs, including the Norwiegian Lines Jazz Cruise with Bob Wilbur, Ray Anthony and Erskine Hawkins.
From 1992 to 1997, Dave landed his own jazz gig with Bobby Buster, and later Mark Templeton at the Foxwoods Casino in their Atrium Lounge as a vocalist/guitarist. He learned several hundred vocals on that gig and did two vocal CDs, Meloncholy Moon, featuring Mike Ledonne on piano, and Tootsie Bean on drums, and For Analise.
Since then Dave has been leading his own jazz groups and doing various stage band work with a variety of artists such as Marylin McCoo, Jimmy Webb, Rich Little and Michael Amante.
Dave has played at Carnegie Hall twice, and on one of those occasions he took Jim Hall's place and opened for a group including Tom Harrel, Vincent Herring, and Steve Turre.
Dave thanks the Lord for the wonderful opportunity he has to play the guitar and sing.